So I kind of took an unplanned hiatus there. Hmm.
But I'm bacckkkkk!
And I have new plans!! For one, I'm really going to work on the inconsistency in my posting pattern, I promise. :P And also trying to get my overall blogging style down here… I'm thinking somewhat briefer, journal entry-like updates might be more my jam. I want to go a little deeper than the playful bookish and writing posts I've been doing in the past. They're super fun and I'll definitely plan on featuring such things here and there… but on a general scope we're gonna change it up here.
So I'm excited about that.
Life: has been hectic and beautiful and wow. The weather's been going through some serious ups and downs though. Like, May. Make up yo mind.
I feel like I've been going and doing soooo much lately. Pro-life ministry + several consecutive mini road trips + awesome time w friends + coffee w friends (see above picture. glorious, amaright? it was so good) + driving practice + got my hair chopped + some sporadic plotting on my novel + stressing about blog. Hi.
Geometry word problems. I understand nottthhhing.
I've decided that spaghetti is my love language.
I haven't seen Infinity War yet but I've already been exposed to every single one of the death spoilers. Sooo.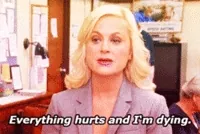 I'm going to cry my eyes out when I actually see the movie. 10/10 guarantee it, haha. 
Whew. And then next month is when I'll be heading off to a Christian youth conference in Tennessee with some of ma frands. I'm thrilled about that. It's going to be such a fun time to spend with brothers and sisters in Christ. <3
But anyhoww. There's something I want to delve into a little bit today. And that is, why I'm changing up the blog style here.
The truth is, I want to expose my true self a little more in these posts. Personal struggles, questions, vulnerabilities. Get a little more real with you guys. I feel like at times I have a tendency to show a different self to people on the outside, on the internet: someone who's always upbeat, [semi-]confident, humorous and lively. 
Not to say that's not my true personality. Because it kind of is.
But my character also has a much less positive side, and that I don't show so much.
I think it has a lot to do with my personality type (ISFP – core flaw: fluctuating self-esteem). But here's this. At times, I am very, very insecure.
As in, crippling insecurity.
Btw, I think it's funny how they express that (fluctuating self-esteem), simple and bland. Like it's some tranquil oscillating little creature and not A BEAST SCREECHING DRASTICALLY UP AND DOWN THE SCALE.
I've gone through a full day of depression after an episode of severe conversational awkwardness. It's awful. xD
But anyways. I'm really trying not to let this become the stereotypical trendy "let's become more vulnerable/get real" post… you know, you see it everywhere. But that is a bit of what I'm trying to accomplish… I want to bare some of my insecurities and flaws and thoughts. Random ramblings, everyday life happenings, imperfect photos, occasional deep stuff.
I also want to change up the posts just for fun, and because I think they'll be less stressful this way. :P
Had to share that too.
What have ya'll been up to, guys??? I'm so glad to be back??